Can we help you with your project?
Experience at the service of maximum efficiency
Apply Italia was founded in 2007 by Enrico Taglioli, with the objective of providing the end user with direct access to highly technical customised products. The company's main objective is to support its clients with tailored advice on their specific requirements, optimising the technical solution, cost effectiveness and sizing.
Apply owes its success to the professionalism of its people, its dedication to customer satisfaction, an efficient production process and long experience in problem solving.
Today Apply operates from a state-of-the-art site in Bologna for all design, production, testing, marking, and packaging and warehousing.
Apply
Our success is the energy we put into achieving customer satisfaction, our operational speed and our experience in problem solving. Apply's culture is based on team spirit, integration of skills and group work.
Pneumatic conveying components for sale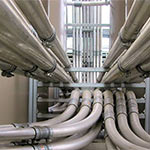 We can sell the elements that consitute a pneumatic conveying system separately. With extensive knowledge of market availability and being in the field for years, we can advise you and provide the best and most suitable products for your needs.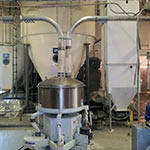 Do you have special requirements? Our carpentry department is able to produce any element you need from scratch or even modify elements from other manufacturers. This way, your pneumatic conveying system will be exactly as you want it.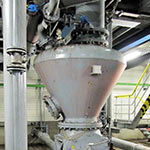 In addition to consulting, design and construction for pneumatic conveying systems, we provide an additional maintenance service on individual components as well as on complete systems. Our mobile workshop will be with you in a very short time, throughout Italy.