Do you have something very special to handle?
Pneumatic conveying for the plastics industry
Anyone who works in industry knows that the noun "plastics" includes a variety of substances produced from polymers, most of which are derived from petroleum and are used either pure or mixed with additives. We talk about polyethylene, polyester, polystyrene, polyvinyl chloride, polypropylene, polyamide, resins, polycarbonates, etc.
So many categories have different production requirements, both as raw materials in different forms (powders, pellets, granules…) as finished products, for example pill capsules.
Knowing the multifaceted reality of this sector, our technicians, engineers and assemblers are always trained in the latest developments in the field of pneumatic conveying, so as to respond promptly to our customers' needs. Our staff design, manufacture and install pneumatic conveying systems for the plastics industry. With Apply systems it is possible to handle and store a very wide range of plastics, adopting ad hoc solutions for all cases. The perfect integration between the various components allows us to meet the changing needs of the company in a short time and with very low costs.
We move raw materials and light, small or medium-sized finished products, connecting loading/unloading areas with machinery such as packaging machines, baggers, presses, hoppers and silos. We take care of everything for you with our service and maintenance.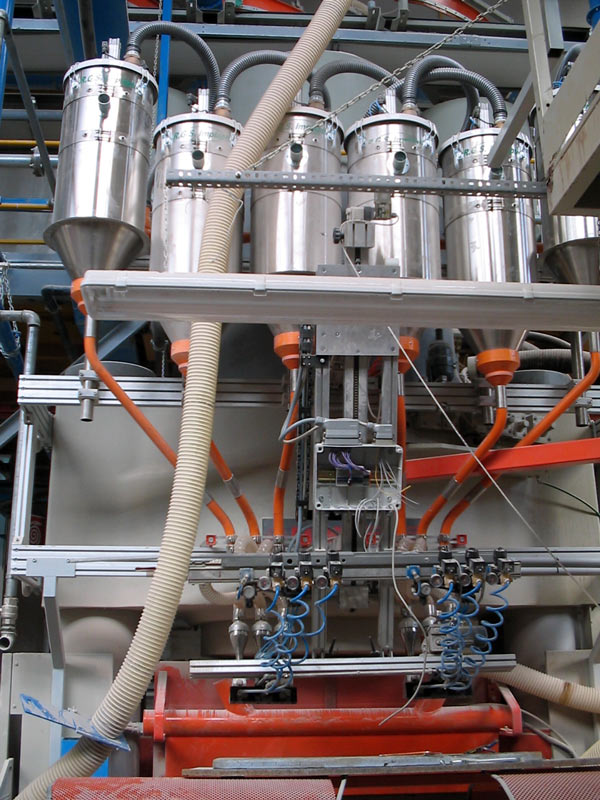 Transport and dosing system for colour pigments on an extruder designed and built for a plastics company.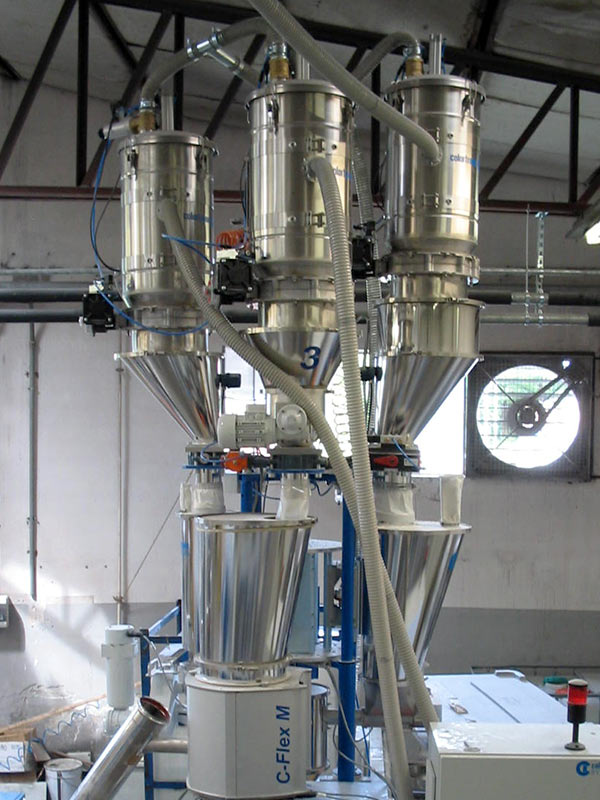 Pneumatic conveying and dosing system for three different coloured pigments on an extruder made for the plastics industry.
Integrity in business and transport
What we promise we do, and here we guarantee that you will be able to move safely even the smallest and most fragile plastic items.