Available for further information
Applications for industrial pneumatic conveying
Apply designs and manufactures turnkey pneumatic conveying systems for industrial applications. Both pressure and suction to transfer numerous types of bulk materials in the manufacturing sector. We implement systems for small and large requirements, over short and long distances, for limited or high volumes, also operating 24 hours a day.
Our engineers develop high-quality, need-specific pneumatic transfer systems for loading, storing and weighing a wide range of substances. In view of the variety of possible uses and the flexibility of our pneumatic conveying systems, the following are just a few examples of the possible applications.
Chemical industry
Our customers in the chemical industry often have requirements relating to the protection and care of substances during transport, which can take place over long distances. Apply's pneumatic conveying systems are able to transport chemicals safely and in a way that preserves the quality and integrity of the product. The entire system is designed to avoid dispersion, thus preserving the working environment.
We also install thrusters, big bag emptying stations and bag cutting stations so that the reactors of chemical companies can be fed directly from the ground. Our systems for the chemical industry today transport boric acid, vanadic anhydride, bentonite, sodium benzoate, sodium carbonate, dicalcium phosphate, burnt wood fragments, copper hydroxide, clay and carbon mixtures, lead monoxide and ammonium sulphate. The use of inert gases instead of air ensures greater safety when handling particularly dangerous substances.
Plastics and rubber
This sector offers many possibilities for the application of our systems. Think of the automation of typical plastic and rubber processing, such as extrusion, resin production and compounding: in all those cases the product can be carried out using pneumatic conveying combined with material handling equipment.
We can handle inert plastic materials, rubbery materials, resins, polymers and mineral fillers and we can handle them in any form, from granules to regrind, from micronised powders to composites. As well as being transported under pressure or suction, these substances can also be weighed and unloaded on rails. This safeguards the material integrity, protects the transport lines from wear and tear and prevents dust generation. Our solutions make it possible to schedule complete cleaning of the lines before changing the product to be transported.
Building companies
The primary need for construction is the transport of loose cements, sands and other raw materials necessary for the buildings construction. In the concrete batching plants design phase, it's frequent to have challenging situations because spaces are limited and cramped, distances are large and wear due to materials nature and high quality.
Our designers support construction companies in identifying the best choice at the lowest cost. We offer dense phase pneumatic conveying applications, which give greater flexibility regarding dimensions and distances, which allow handling large quantities of material even vertically, which are more suitable for treating abrasive products and can also be combined with weighing.
Food industry
The food industry needs to transport large volumes of foodstuffs in bulk, powder or granule according to the different processing stages. The production cycle is usually quite complex and takes place over long routes: it is essential to keep the product intact and unaltered from an organoleptic point of view, especially when the finished foods are particularly elaborate.
Apply pneumatic conveying systems meet these needs, efficiently handling bulk foods such as flour, sugar, cocoa, rice or bread and cake mixes. Fragile finished and semi-processed products such as puffed cereals, coffee beans or white rice remain intact; fatty products such as milk powder flow smoothly through the tubes; the aromas of substances such as coffee are preserved thanks to the use of inert gases.
Glass industry
Glass processing involves handling glass in grain or mixed form, quartz, crushed glass, silica sand and other raw materials. Here too, avoiding wears and tears is a priority in the design phase. Glassworks must also deal with the fume abatement cycle and therefore with the dust transfer from filters and electro-filters.
Apply technology solves both situations: specific anti-deterioration piping to minimise the maintenance and completely closed systems with reduced gas use to manage dust.
Mining industry
The work of mining includes both extraction from surface and underground deposits and the transformation of minerals into finished products. The main challenges of transport are the high abrasiveness of these materials and the complex routes to be taken.
Our solutions are based on low-speed pneumatic conveying and wear-resistant pipes. This makes it possible to process bentonite, kaolin, carbonate, corundum, dolomite, gypsum, limestone, talc and silica. After extraction, the materials can be directed to loading silos or big bags for further processing.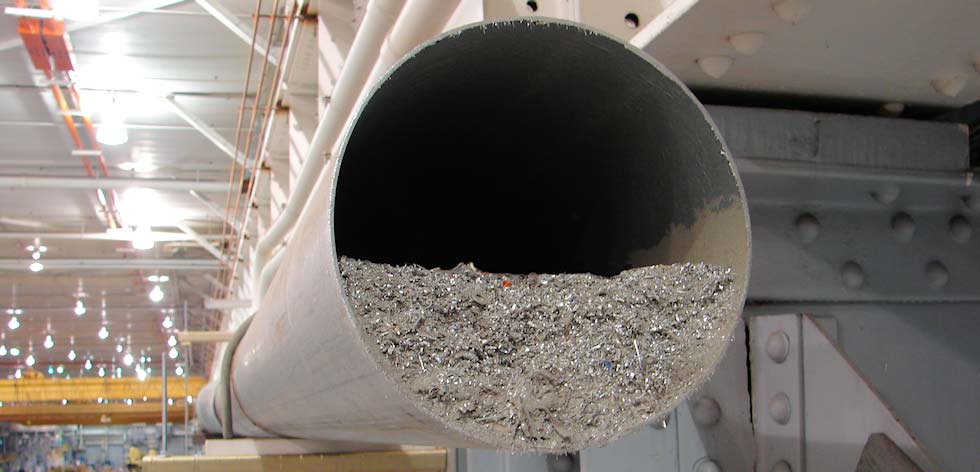 Energy industry
Transport flows are bidirectional. At the inlet, they bring fuel to boilers and waste-to-energy plants, adjusting automatically to maintain a given energy output. At the outlet, it stores combustion dust and ash in compliance with environmental and safety regulations.
For example, it is possible to feed solid fuels such as treated coal, pellets or biomass into the plants, even with large flows of several tonnes per hour. Outgoing pneumatic conveying systems can take away waste materials without loss, safeguarding the working environment.
Environment and ecology
Pneumatic conveying systems can also be very useful in the environmental and ecological areas. Apply is partner of some companies working in this field. For example, in the wastewater treatment where dried sludge, sand, fossil flours and activated carbon have to be transported to storage areas. Another fundamental application for environmental protection is the transport of dust and ash from industrial processes through totally closed plants.
Ceramics industry
In the production of ceramics, it must also be taken into account that the materials to be transported must be maintained at certain temperature and humidity ranges. The conveying lines of our systems can be insulated to meet these requirements, as well as preserving the integrity of substances such as atomized, alumina, kaolin, feldspar, quartz, sands and ceramic powders.
Feed mills
Basically, they work on very large volumes, transporting feed from silos to production machines, or to packaging machines. The quality of the transported product must be maintained and it is also vital to avoid spoilage. Choosing Apply solutions you will fulfill these needs even over long distances and at low cost.
Wood industry
Pellets, sawdust, wood chips, ground wood and agglomerates handling has primary importance not only in the wood industry, but also in several production sectors. Whatever the field and whatever the wood handling requirements, Apply can provide state-of-the-art pneumatic conveying solutions.
Pharmaceutical industry
Our hygienic pneumatic conveying systems cover the pharmaceutical industry and its various applications. We build systems to automatically move delicate materials such as excipients, granulates, active pharmaceutical ingredients and even ready-made tablets and capsules.