We developed a pneumatic conveying system for 300/500 kg/h for a customer in the pharmaceutical sector.
In this article we will focus on one of the components of the entire system: the cartridge filter unit, including solenoid valve and compressed air tank.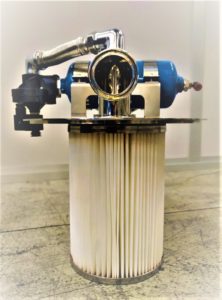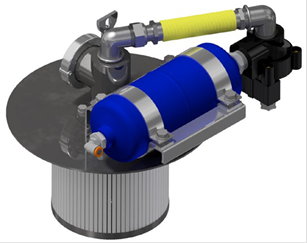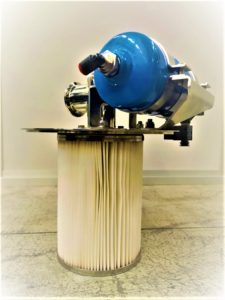 How it works: each time the product is discharged into the bag below, the cartridge is cleaned by a counter-current air jet.
This way, maintenance is guaranteed and made more effective: as a result, the filter unit lasts longer and does not need to be replaced.
It consists of:
polished Aisi 316 stainless steel cap inside and outside
counter-current air jet cleaning system
1 litre compressed air tank
3/4″ solenoid valve complete with coil and connector
150X140 diameter polyester cartridge filter
2″ clamp connection for connection to vacuum system
Apply provides customised solutions for every need. Tell us yours, we will find the most suitable project for your company!