Everyone likes to enjoy a good espresso coffee, whether at the bar in the morning or at home with the moka. Coffee has become an established cult for Italians, people of true connoisseurs (and increasingly in other cultures).
We are not satisfied with brands, but are experts in aroma, aftertaste and we also want to learn about the properties of coffee and its blends. We want to know what we put in the cup or what's in the machine capsule.
What we may not know is how the food industry responds to the large and diversified demands from the world market. Beans, powders, semi-milled, for food preparation, in capsules, for vending machines, for cappuccino, for American coffee, you name it.
To satisfy such a demanding clientele, manufacturers and distributors need to combine high production standards, extreme product care, maximum hygiene and high volumes. Even the smallest coffee roaster can no longer do without automation. Coffee must be transported through the various processing stations, from the initial product to the final packaging, as quickly, safely and cleanly as possible.
This is where pneumatic coffee transport comes in: it can meet all these requirements with low investment.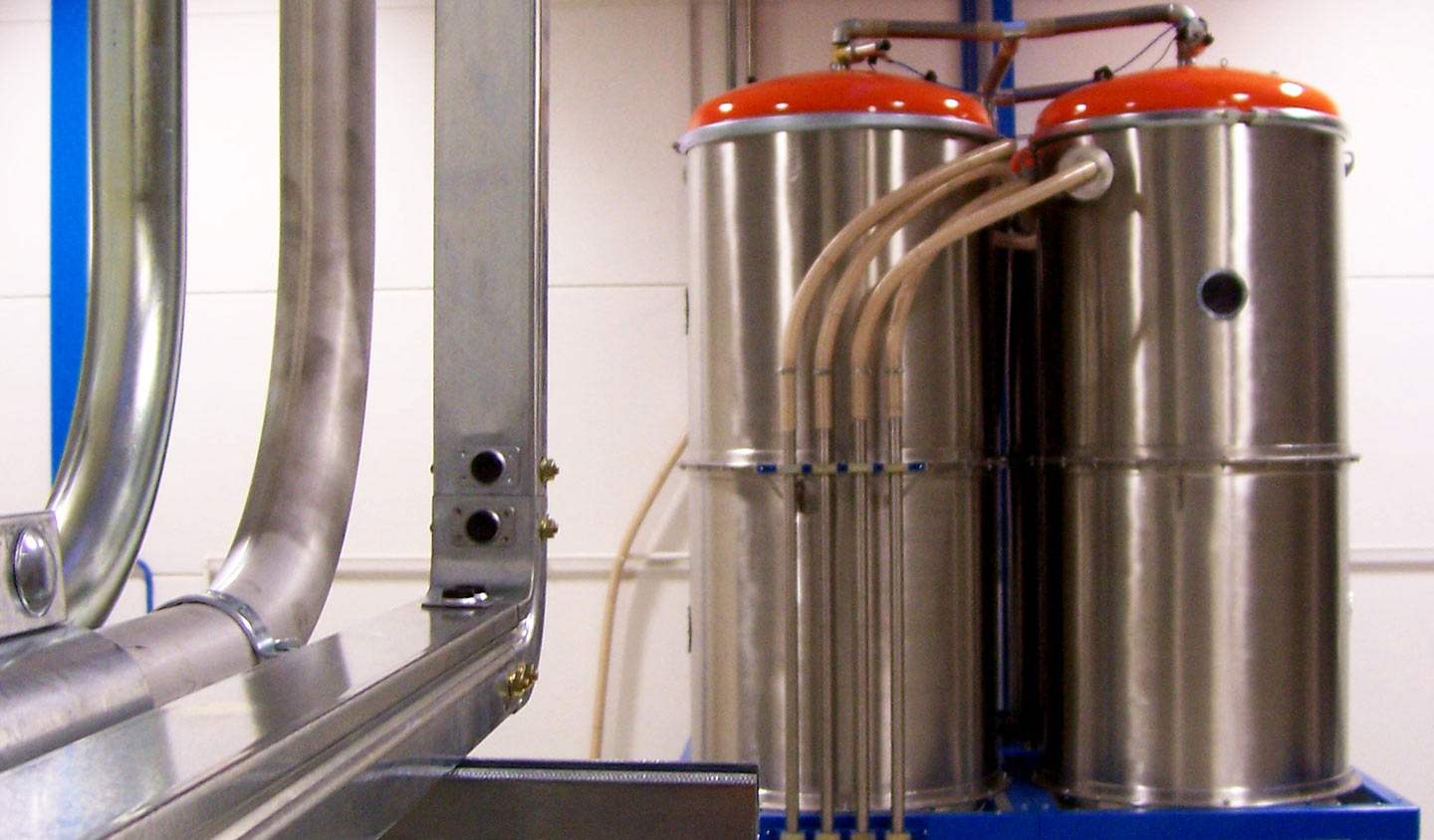 Pneumatic conveyor for coffee
Here we present a system created by Apply for a company whose core business is coffee. It consists of a battery of four custom-made silos composed in a self-supporting leg structure. It can automatically handle different coffee blends without human intervention. Look at the inspection portholes on the sides of each silo, specially requested by the customer.
This pneumatic conveying system is designed to handle coffee powder of different particle sizes, moving it through the various working stations.
Each component of the system is clearly made of totally non-toxic material and suitable for food processing, for safety and to preserve all the characteristics that make Italian coffee excellent.